"Reverberating Rhythms" - Klassik Underground
2018/19

https://www.klassikunderground.de
KLASSIK Underground out of Leipzig, combines classical music with urban culture of the 21st century. In an intimate club atmosphere, musicians and audience come together to share exciting, innovative and extraordinary concert experiences that are not possible in established houses of high culture. 
https://www.illuminateadelaide.com/program/past-seasons/season-2023/klassik-underground-reverberating-rhythms
In July 2023, KLASSIK underground returned to the Illuminate Adelaide festival in Australia after a highly successful debut there in 2022. Across two sold-out nights, KLASSIK underground combined the music of Bela Bartok, John Cage, Sofia Gubaidulina, Igor Stravinsky, Toru Takemitsu and Iannis Xenakis with cutting edge visual worlds created by leading Australian artists. The first show, "Reverberating Rhythms" took the audience on a journey traversing the parallel worlds of music, poetry and art. Featuring music for percussion quartet by John Cage as well as trios for flute, viola and harp by Toru Takemitsu and Sofia Gubaidulina, these performances by leading Australian musicians transported the audience into a sound world full of imagination and abstraction, matched by the live visuals of acclaimed video artist Tim Gruchy. On the second night, "Shifting Sounds" saw a string quartet comprised of select members of the Gewandhaus Orchestra Leipzig tackle works by Igor Stravinsky, Bela Bartok and Iannis Xenakis while accompanied by the lightbending visual worlds of VFX artist Joli Boardman. The audience was mesmorised by the spellbinding pairing of music and visuals, which explored the metamorphosis of the string quartet in music of the twentieth century. This pair of concerts was met on both nights with rapturous applause in the sold-out venue, once again showing KLASSIK underground's unparalleled expertise in presenting inspired evenings engaging music with the senses in a whole new way.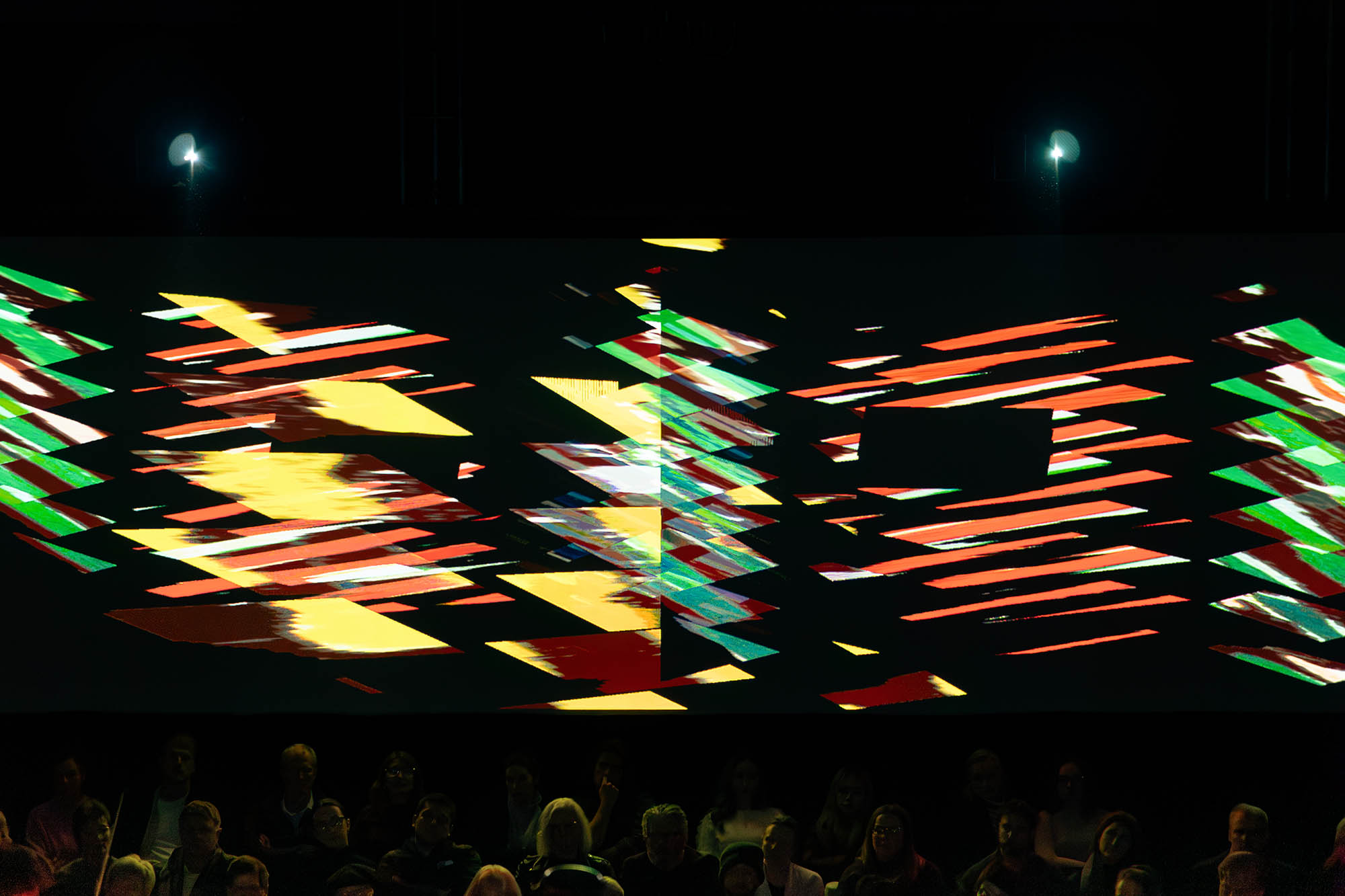 William Duckworth was an American composer who studied under John Cage in New York. At that time Cage gave him a hard bound edition of the iching. Duckworth later married his collaborator Nora Farrell. They were to work and live in Australia for a time during which I had the pleasure of meeting them. William passed in 2012 after a long battle with his health Subsequently Nora became the partner of my lifelong friend Lydia Pearson. Tragically whilst living together in Brisbane, Nora suddenly also passed. On the occasion of a significant birthday year shared by Lydia and I, she very kindly gave me said Book of The Iching. Immediately upon the invitation to collaborate with Talia on a program featuring two Cage pieces I thought of the book. Talia and I later met in my studio and I suggested rather than throwing the Iching, she randomly open the book at four pages. I then choose a phrase or concept from each of the four. This is a random system I have used throughout my creative life. The program consisted of four compositions so I wanted to infer a conceptual approach from each selection ascribed to the music pieces. These became know as The Principles. Perseverance with awareness of danger Development (Gradual Progress) A break in the continuity of thought Thunder and Wind: the image of Duration I also made a visual intro for each. It seemed appropriate in honour of Cages collaborator Nam Jun Paik to use video feedback stylistically. Randomness and Patterns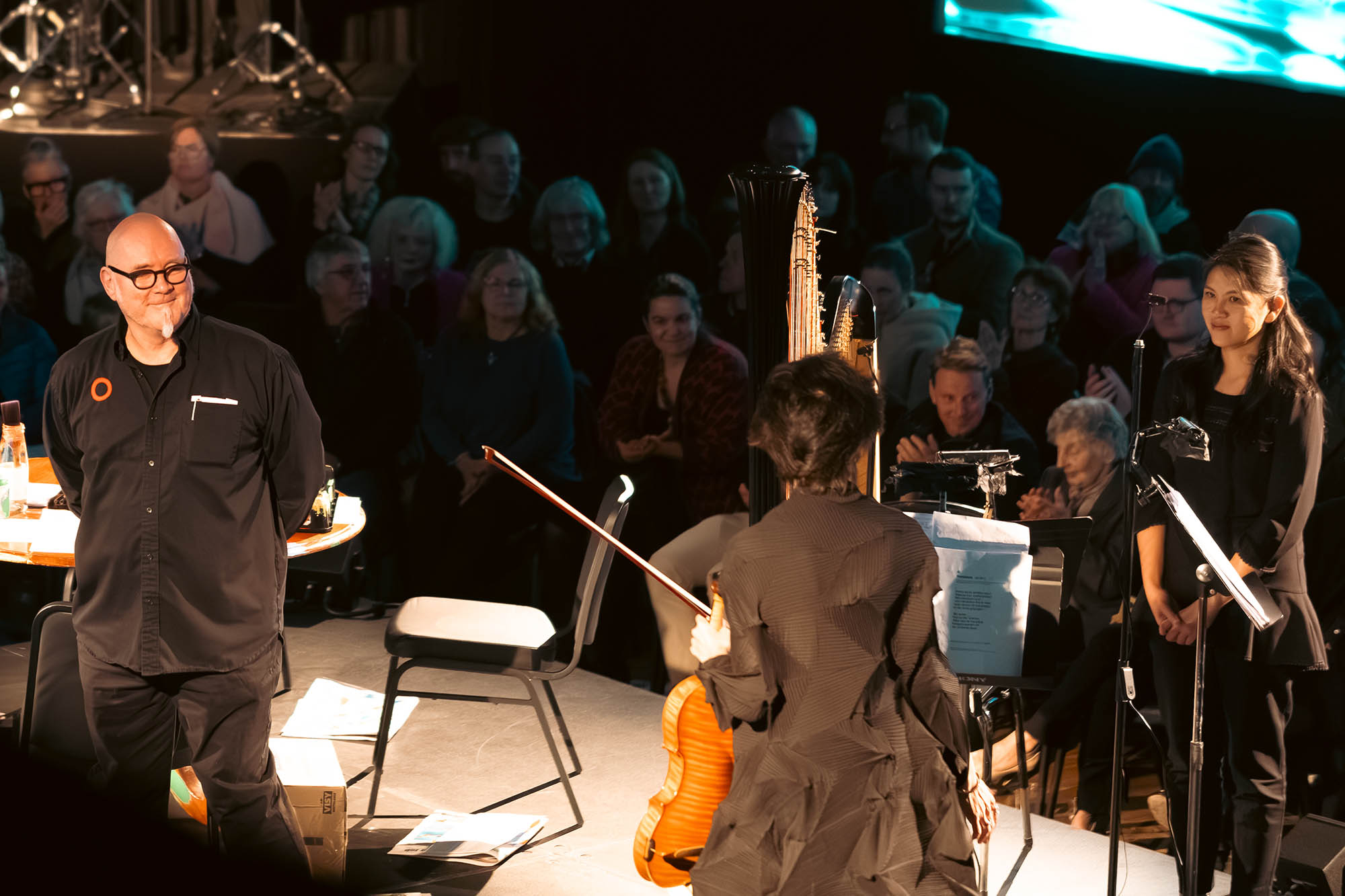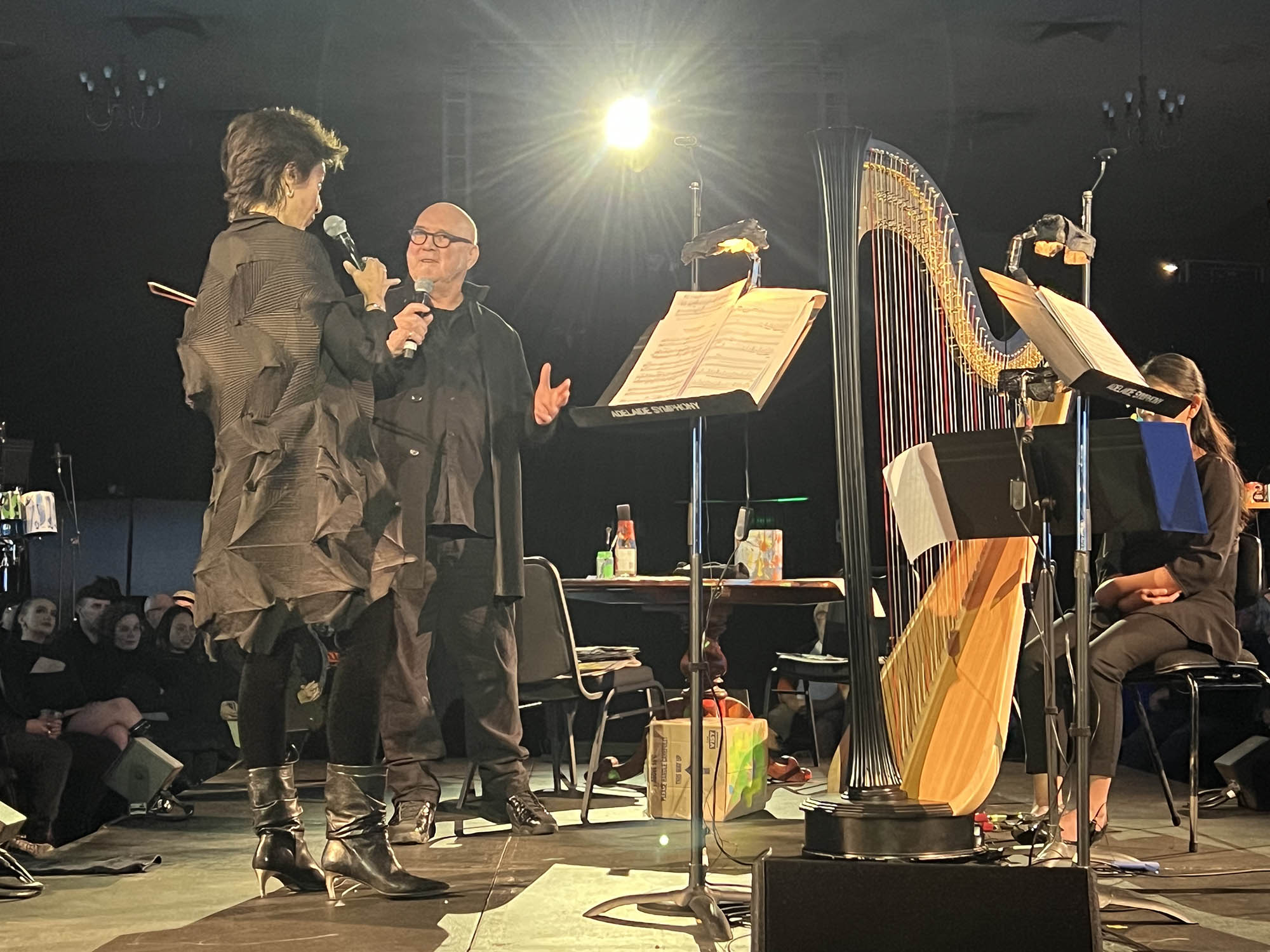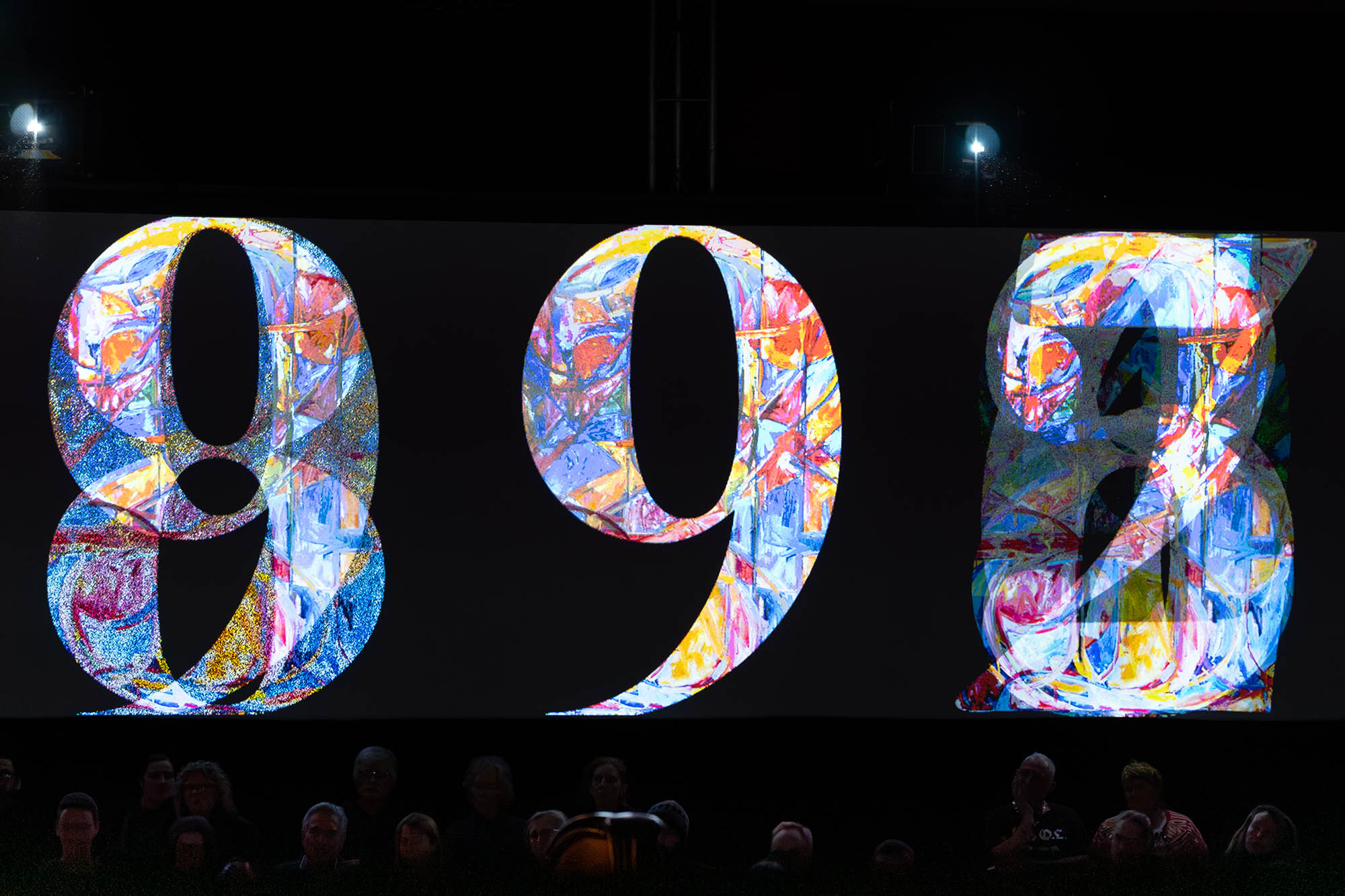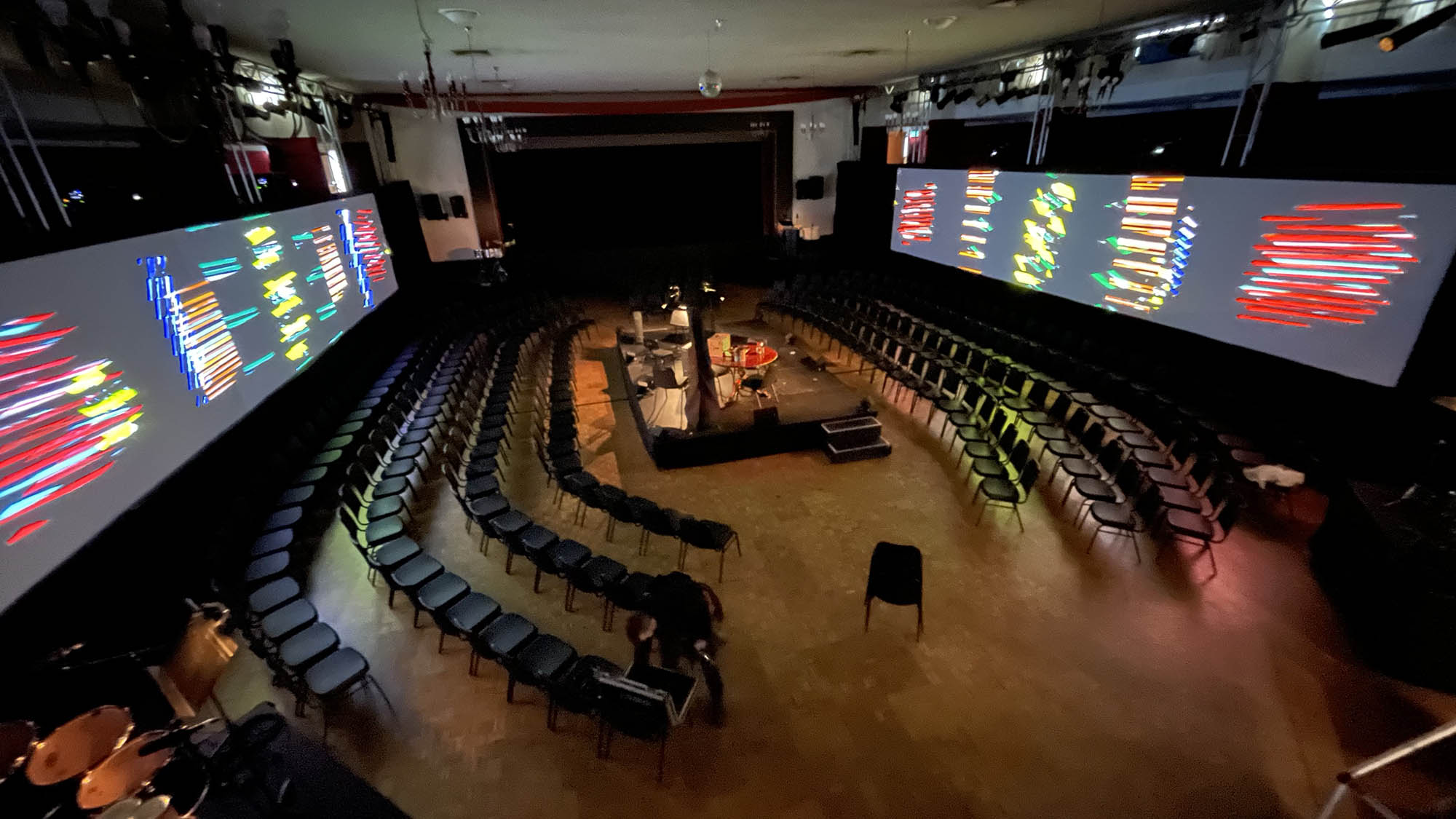 Photos by Dinh Digital, Rhana Devenport & Tim Gruchy