Dance Parties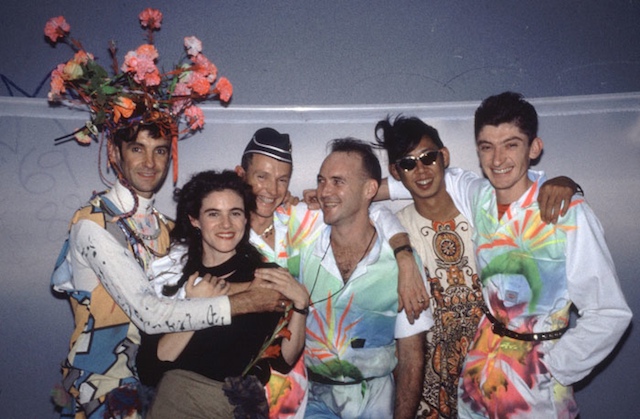 80s 90s and beyond
Tim started pointing slide projectors around in clubs and art parties in the early eighties. By the end of that decade he and Mic were part of the RAT (Recreational Arts Team) experience, putting on what were still some of the largest and wildest parties seen in Australia.
Seven years in the Boiler Room of Big Day Out and more parties than either of them can remember later, they have now pulled back from this scene somewhat. Though they still design vision for Sydneys' Mardi Gras Party and one or two other special events and offer support to the VJ scene.
Through this time they have worked with inumerable local and international artists, including the likes of Fat Boy Slim, Carl Cox, Grace Jones etc etc etc.
Tim was also a part of the dance band Vision Four 5 from 1993 to 1997.
One day some of the enormous archive held from that era will migrate onto the web.
Cheers To Jane Grigg and Jac Vidgen
http://picasaweb.google.com/jacvid/RATPartiesSydney198391
RAT party - Horden pavilion 90/91 from Tim Gruchy on Vimeo.