"Absolut Expressions"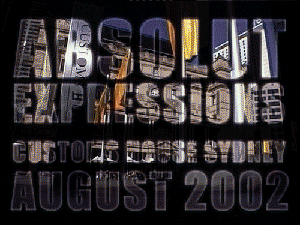 GDV international promotions video
2002
Directed and Edited by Mic Gruchy
A video document of the "Absolut Expressions" Exhibition at Customs House Sydney.
Shot on DVcam and edited on AVID for Gruchy Digital Video. Produced as an International promotion for the world tour of the ABSOLUT art collection.